Adviser to
M. ter Halle bv
in the MBO operation with
Jaap van de Laar
Retail, Wholesale & Distribution
M. ter Halle bv / Jaap van de Laar
Subsequent to the growth of the business in the past few years, Marcel ter Halle found a party with whom he will be able to take the company to the next phase, in Jaap van de Laar.
Contact Person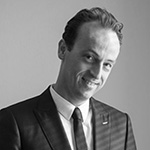 Interested in becoming a member of GCG?
If you are an international M&A advisory firm and you are regarded as one of the leading firms in your profession in your country, consistently providing excellent client services and meeting high quality standards, you meet the basic requirements for a GCG membership.