Adviser to
Synpect
in the acquisition by
Persgroep Nederland
Synpect / Persgroep Nederland
Synpact has recently been acquired by Persgroep Nederland. The Persgroep had already been one of Synpact's media partners in the yearly event 'De Week van de Ondernemer' ('Entrepreneurship Week'). It proved to be a cultural fit and the acquisition was a logical next step.
Contact Person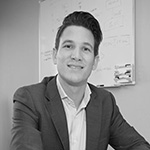 Interested in becoming a member of GCG?
If you are an international M&A advisory firm and you are regarded as one of the leading firms in your profession in your country, consistently providing excellent client services and meeting high quality standards, you meet the basic requirements for a GCG membership.