has advised

on the platform investment in its communication and utility infrastructure service business by

National OnDemand, Inc. / Blue Point Capital Partners
J. Lee Lloyd, LLC congratulates founders Douglas Boteler and Tim Standafer of National OnDemand, Inc. on their investment partnership with Blue Point Capital Partners. This platform investment by Blue Point, the Company's first institutional investor, will support the continued organic and acquisitive growth and expansion of National OnDemand's services and geographic footprint. Both founders are retaining significant ownership stakes and will continue in their leadership roles.
Press release at this link.
Contact Person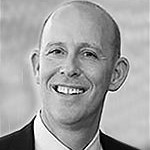 Interested in becoming a member of GCG?
If you are an international M&A advisory firm and you are regarded as one of the leading firms in your profession in your country, consistently providing excellent client services and meeting high quality standards, you meet the basic requirements for a GCG membership.