Congratulates

on the successful financing to
Piedmont Angel Network Three LLC and Private Investors
Guerrilla RF, LLC / Piedmont Angel Network Three LLC
J. Lee Lloyd, LLC congratulates Guerrilla RF, LLC on the successful financing of its research activities and development of its high performance semiconductor products for the wireless infrastructure market through the issuance of Series A Preferred Stock to Piedmont Angel Network Three LLC and Private Investors.
Contact Person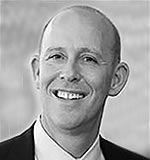 Interested in becoming a member of GCG?
If you are an international M&A advisory firm and you are regarded as one of the leading firms in your profession in your country, consistently providing excellent client services and meeting high quality standards, you meet the basic requirements for a GCG membership.