Adviser to

in the MBO operation in

Payroll Select Nederland B.V. / ABN Amro Participaties
Payroll Select specialises in payroll services for employers and employment intermediaries. It is servicing an increasing number of clients throughout The Netherlands, from small SMEs to large corporates. ABN Amro Participaties is a private equity company participating in mid-sized companies with a proven track record and growth potential.
Contact Person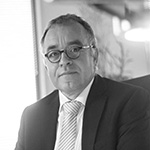 Interested in becoming a member of GCG?
If you are an international M&A advisory firm and you are regarded as one of the leading firms in your profession in your country, consistently providing excellent client services and meeting high quality standards, you meet the basic requirements for a GCG membership.