Has advised
Chlorophyll, Inc.
in the sale of the company to
GrowGeneration Corp.
Chlorophyll, Inc. / GrowGeneration Corp.
GrowGeneration Corp. (OTCQX: GRWG) ("GrowGen" or the "Company"), one of the largest chains of specialty hydroponic and organic garden centers, with 20 locations serving both commercial and home growers, today announced that it has purchased all the assets of Chlorophyll, Inc. ("Chlorophyll"). Located in Denver, CO, this super store, with over 20,000 sq. ft. of warehouse and retail space, will be the 6th store in the GrowGeneration portfolio of stores in Colorado. SDR Ventures, Inc. served as the exclusive advisor to Chlorophyll, Inc.
Further info at: https://sdrventures.com/avada_portfolio/chlorophyll-sell-side-transaction/
Contact Person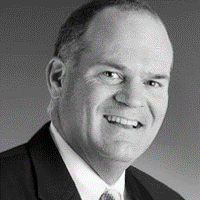 Interested in becoming a member of GCG?
If you are an international M&A advisory firm and you are regarded as one of the leading firms in your profession in your country, consistently providing excellent client services and meeting high quality standards, you meet the basic requirements for a GCG membership.